On Repetition: Writing, Performance & Art
On Repetition aims to unpack the different uses and functions of repetition within contemporary performance, dance practices, craft, and writing. The collection, edited by Eirini Kartsaki, explores repetition in relation to intimacy, laughter, technology, familiarity, and fear—proposing a new vocabulary for understanding what is at stake in works that repeat. Drawing on psychoanalysis, philosophy, linguistics, sociology, and performance studies—and employing case studies from a range of practices—the essays presented here combine to form a unique interdisciplinary exploration of the functions of repetition in contemporary culture.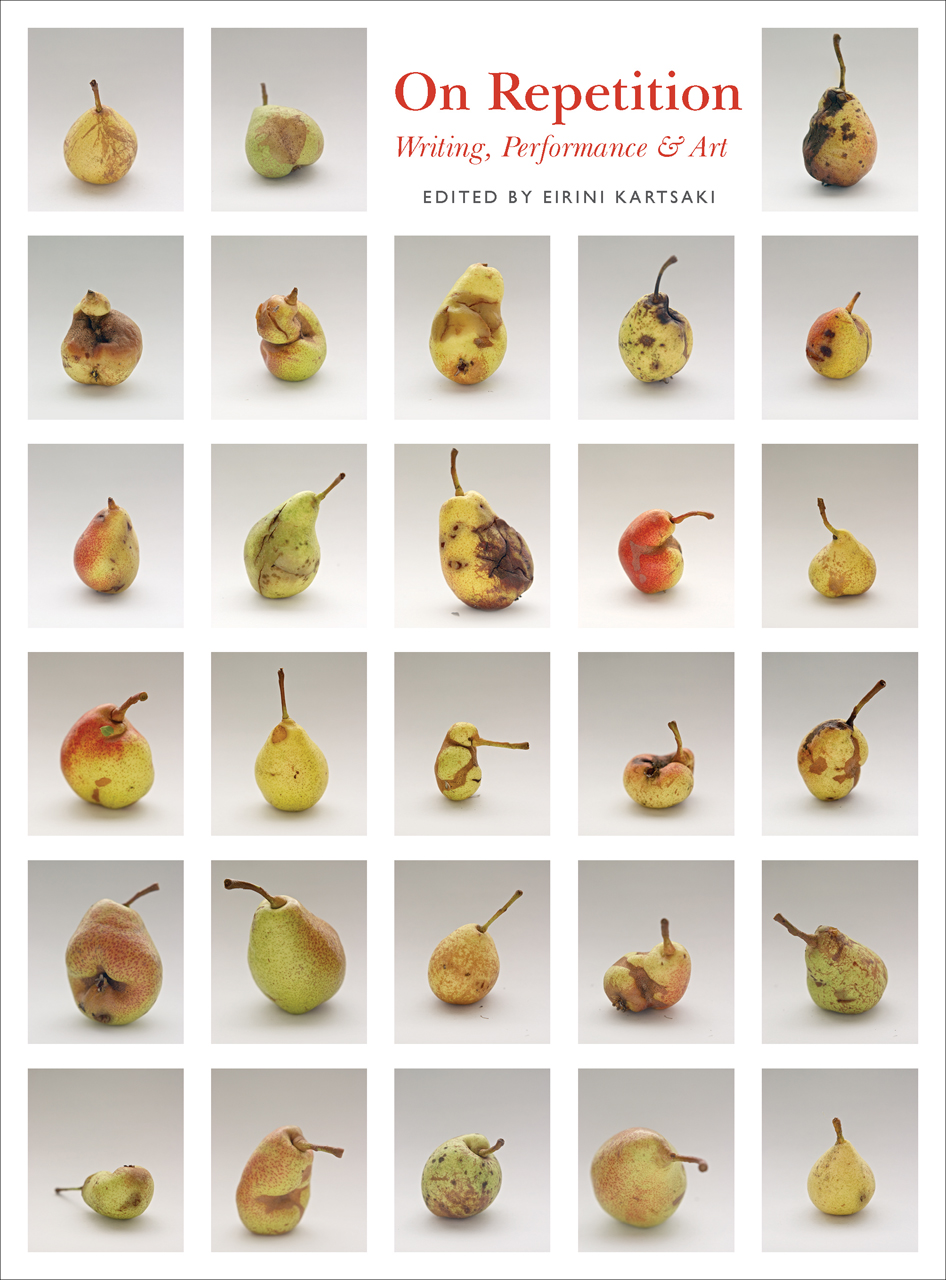 Performance Matters
"
On Repetition: Writing, Performance & Art
offers a rich exploration of repetition as a complex and vital device across a range of creative contexts, including theatre, dance, performance art, stand-up comedy, music, film, and poetry....A major strength of this particular collection lies in its multidisciplinarity and its theoretical breadth.... a useful and engaging guidebook to an often under-analyzed and under-considered phenomenon, breathing new life into areas that perhaps have appeared well trodden and overlooked through its careful navigation of the creative possibilities of repetition."
-
Nathan Flaig